We are leading manufacturer of all kind of waterproof Tarpaulin and Monsoon Sheds


Waterproof H.D.P.E.


Cotton Tarpaulins


Hessian Polythene Bags


Cotton Canvas


Jute Hessian


All kinds of Packing Materials
Send Enquiry
We are specialist of erection of temporary monsoon sheds. Monsoon shed materials such as Saroo vassa, Rocket bamboos for roof make. 5 layes of HDPE laminated tarpaulins. 100% waterproof on roof coveres and extra protection of LDPE. A grade sheets of tarpaulins and expert staff providing best round-the-clock services.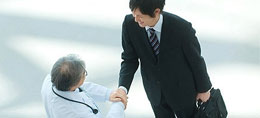 Address : 66, Vishal Industrial Estate, Bhandup Village Road, Near Nahur Station, Bhandup (W), Mumbai- 400078
Mobile : 917666660555